We believe in doing quality work and getting the job done in a timely manner. It is because of our talented and knowledgeable employees that we are able to provide our customers with the reliable, top-notch service that we do.
Our team of plumbing professionals subscribes to the highest industry standards. These are top-notch plumbing technicians who can accurately diagnose and quickly fix any and all plumbing problems. Plumbing emergencies are our specialty!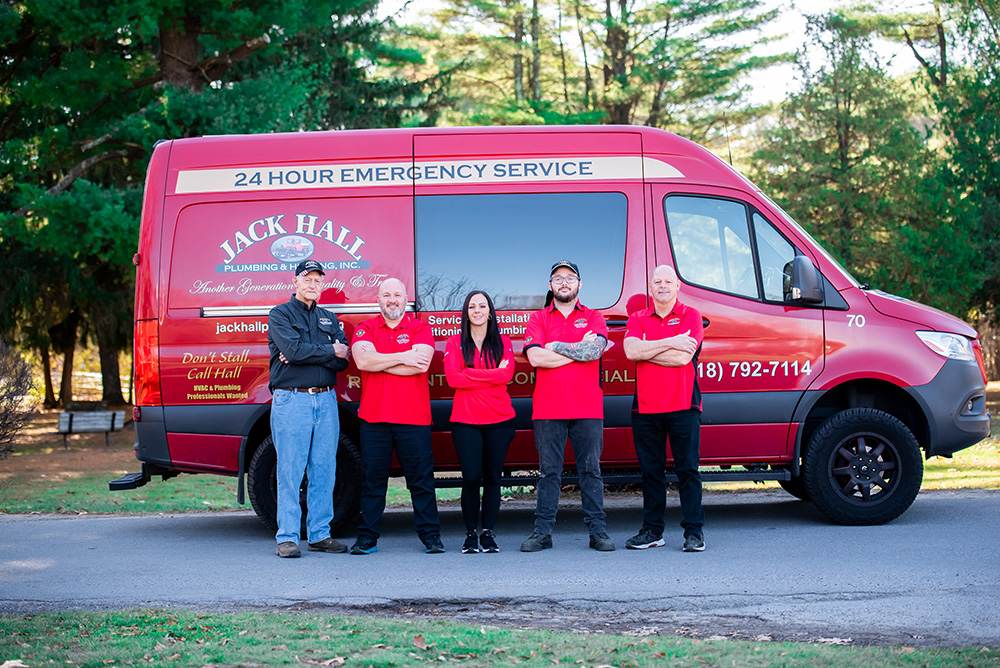 Locally owned and operated since 1984
Thousands of satisfied homeowners throughout Warren, Washington, and Saratoga counties have relied on Jack Hall Plumbing & Heating for over 30 years to service and install the right plumbing, attic insulation, heating and air conditioning systems for their family, to be there when promised and to guarantee everything in writing.
We are a BPI Goldstar Certified company
As a BPI certified company, we have passed BPI's rigorous written and in-field practical exams that verify our knowledge and skills in Building Science solutions. We also have the knowledge to provide your home with high-efficiency energy upgrades to enhance comfort and save you energy.
A respect for you and your home that is unmatched
When you invite a Jack Hall Plumbing & Heating attic insulation, heating, and air conditioning technician into your home, you can be 100% confident that they will leave your home in the same condition as it was before they arrived. Because we take your floors, walls, countertops and belongings as seriously as you do, we go the extra mile to assure that the job is done cleanly and that your property is undamaged.
Convenient payment options
Cash, check, bank debit, all major credit cards, and financing.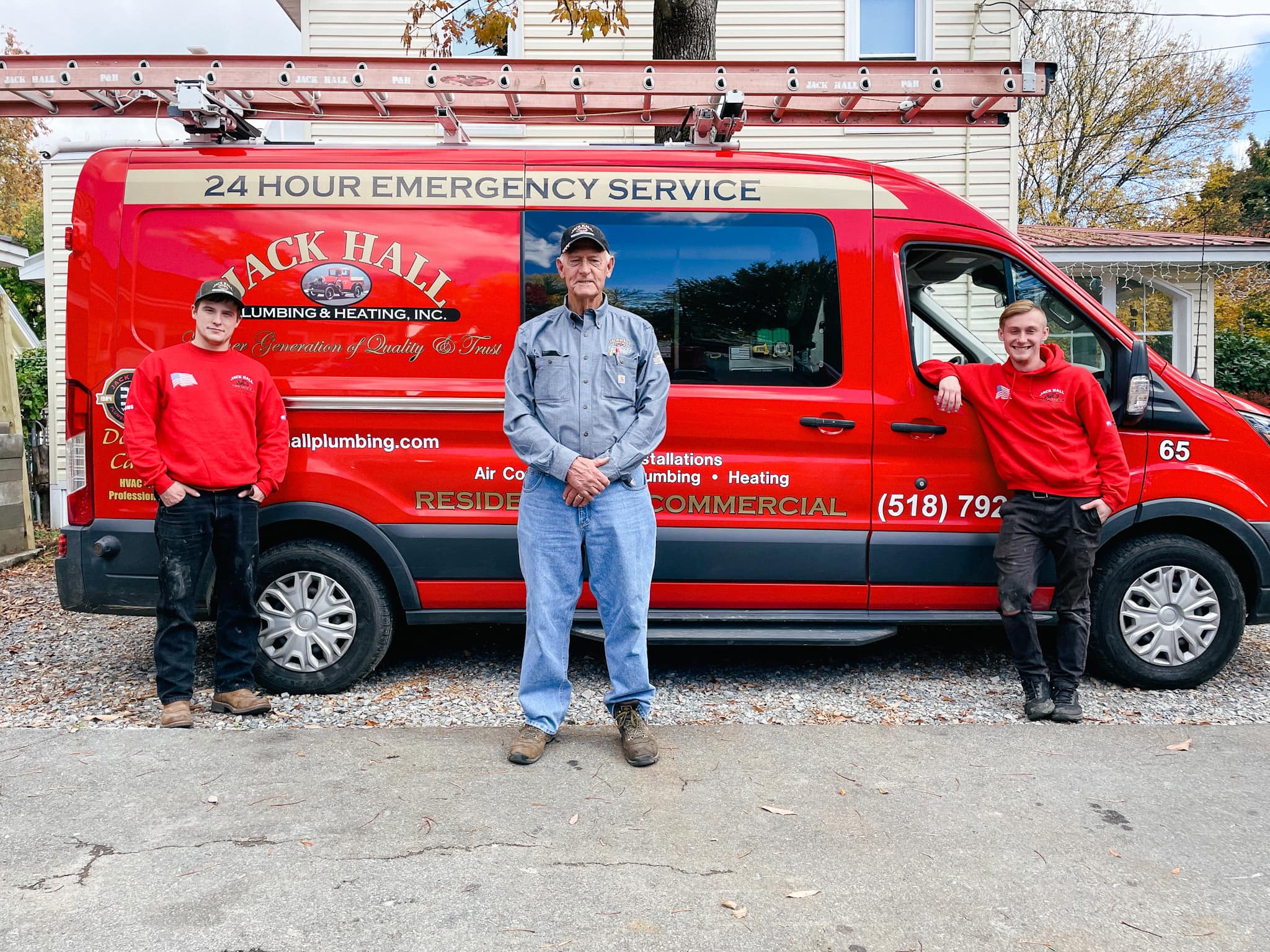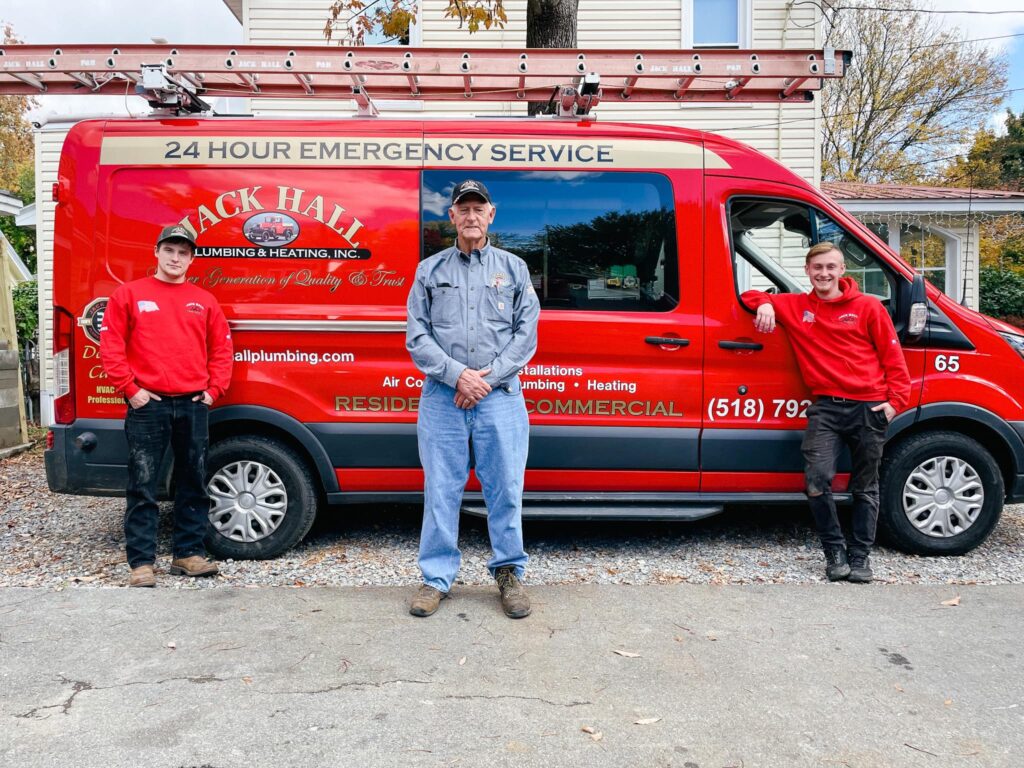 24/7 one call does it all (Emergency Service)
The Jack Hall Plumbing & Heating Call Center is open 24 hours a day, 7 days a week with experienced call takers, so you will never have to leave a message on an answering machine. You'll always talk to a live person, and your problem will be solved quickly and efficiently.
Your Jack Hall Plumbing & Heating service technician or installer will arrive equipped with a truck that is completely stocked with all the necessary tools and supplies for the job.
You never have to worry about who is in your home
We run background checks and drug tests on every Jack Hall Plumbing & Heating employee so you never have to worry about who is working in your home. Our technicians will always treat your home with the same respect they would their own, so they wear shoe covers and put down drop cloths to protect your floors and property.