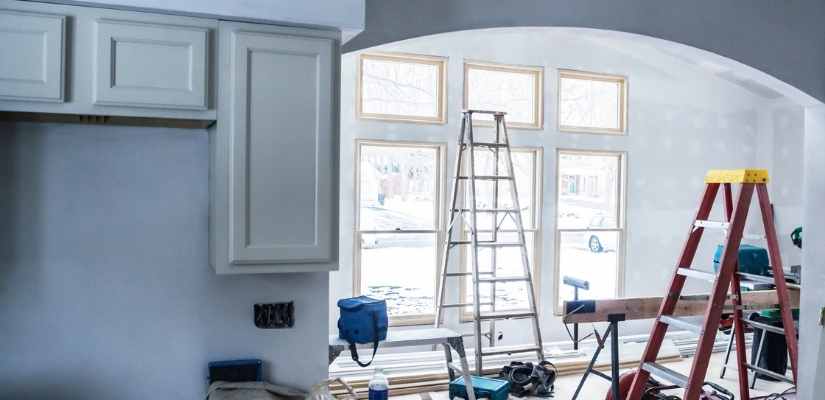 In the Glens Falls, Queensbury, Lake George and Saratoga regions, beautiful older, traditional homes are common. In our area more and more people are choosing to enhance or expand their homes rather than purchase a new one. A ductless system provides clean and efficient heating, cooling and ventilation without the need for ductwork, making them ideal for homes that are being updated or renovated. They are also a great option for homeowners who want to install air conditioning but don't want to deal with the hassle and expense of installing ductwork.
5 Reasons To Choose Ductless Systems For Home Additions
1. Ease of Installation
The indoor unit sits on or near the wall and blows air into the room. The outdoor unit sits outside the home and handles all of the heating and cooling duties. They can be installed quickly and easily, so you be well on your way to enjoying your new space sooner.
2. Better By Design
Ductless systems, also known as mini-split systems, are heating and cooling systems that don't require ductwork. They consist of an outdoor unit and an indoor unit, which are connected by a conduit that houses the refrigerant lines and power cables. Both visually and functionally, this makes them a great option for homes that are being expanded or renovated.
3. Energy Efficient
Ductless systems are also more energy-efficient than traditional ducted systems, so you'll save money on your energy bills. When choosing a ductless system, it's important to consider the size of your home and the climate you live in. In general, ductless systems are ideal for homes or rooms with a floor area of up to 1,500 square feet. If you live in a colder climate, you'll need a system with a higher heating capacity. If you live in a warmer climate, you will need a system with a higher cooling capacity.
4. A Room With A View
Window air conditioners are a common sight in summertime, but they can be unsightly, inefficient, and take up valuable window space. Ductless systems eliminate the need for window air conditioners, so you can enjoy cool air without sacrificing your view or surrendering the ability to open your windows when the weather is mild.
5. Quiet Operation
Ductless systems are also quieter than traditional HVAC systems, so you won't have to worry about loud noises from your AC unit. In addition, ductless systems don't require ductwork, so there is no need to worry about ductwork noise. Unlike the noise from a window a/c, with a ductless system there is no need to crank up the volume on your TV!
The Right Type of Ductless System
It's also important to choose the right type of ductless system for your needs. There are two types of ductless systems: single-zone and multi-zone.
A single-zone ductless system is ideal for single-room applications, such as adding air conditioning to a sunroom or den.
A multi-zone ductless system is ideal for homes with multiple rooms that need to be cooled or heated.
Ductless systems installed by Jack Hall Plumbing and Heating provide a number of benefits for homeowners in the Glens Falls – Queensbury – Lake George or Saratoga region who are expanding their homes or renovating. They are easy to install, more energy-efficient than traditional ducted systems, and can be installed in any room or extension of your home.
Call 518-792-7114 today to learn more about how our expert certified techs can install a clean, energy efficient ductless HVAC unit in your new home addition or renovation!