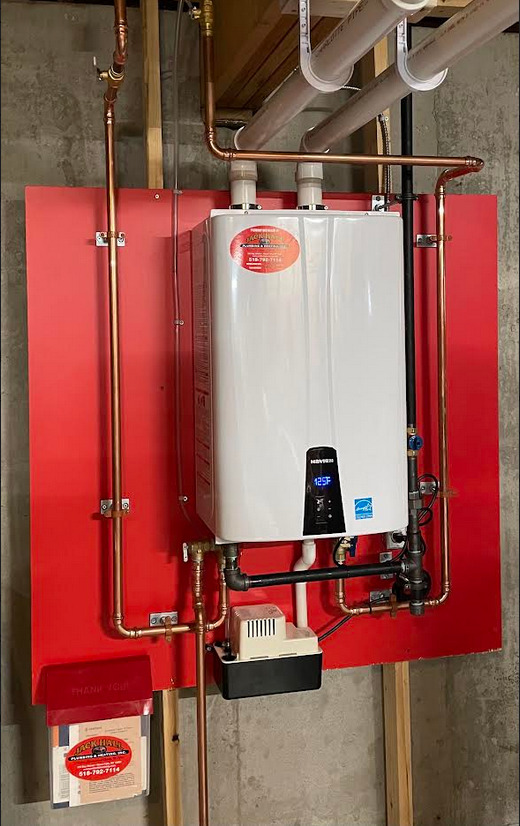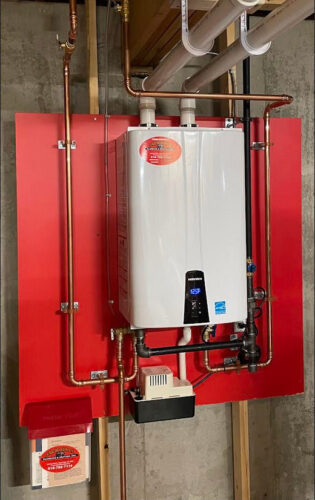 When water comes out of the faucet in your house it's perfectly fine for you and the family to drink. But that same water isn't as healthy for your home's standard or tankless water heater. Even the tastiest public water contains dissolved minerals that can eventually settle at the bottom of a water heater creating what the plumbing and heating pros at Jack Hall refer to as "sludge."
As this sediment builds up it creates issues ranging from poor performance to an increase in the likelihood of the tank bursting. Here are some of the key reasons why scheduling regular hot water tank maintenance should be a priority.
Burst tanks and water damage: Water heaters are designed with an inner lining that prevents the tank from rusting. When sediment or sludge accumulates in a tank, it causes the water heater to run more often which triggers overheating and cracks the lining. These cracks cause the tank to rust and then eventually burst spilling 60 to 80 gallons of water into your basement. Tankless water heaters also accumulate mineral buildup which can erode the walls inside the tank's heating chamber creating the same issues.
Less hot water, but higher power bills: If your hot water seems to have lost its zip, it could be sediment in the water heater. For tank type models it's generally caused by a layer of sediment at the bottom of the tank forming an insulating layer that makes it tough for the water heater to do its job. Tankless water heaters also develop mineral buildups that make it harder for water to circulate and heat up. Since both these scenarios lead to a water heater that's not working optimally, longer run times will lead to higher power bills. Regular flushing and descaling will cut these costs.
Noise is a red flag: Tank type and tankless water heaters shouldn't be making any noise. If it is there's probably sediment built up in the tank. If the noise goes away and you're thinking it's somehow fixed itself, that's definitely not what's going on. What makes the unit quiet down is the sediment buildup in the water heater has reached a critical point where water isn't flowing through it efficiently. Scheduling a service call when you hear those telltale noises can get the water heater back to running smoothly before it fails completely.
Waiting to take a shower? If you're waiting for the hot water heater to catch up before taking a shower or using an appliance, then the unit needs servicing or even replacement. Regular flushing and routine maintenance will get the water heating back up and running effectively so you can get things done without working around hot water issues.
Protect your warranty: Tank type and tankless water heater manufacturers back their products with warranties, but they generally don't cover unit failures related to mineral or scale buildup. Being able to show you've scheduled regular maintenance and flushing boosts your chances of getting replacement parts or a new water heater if it stops working due to a manufacturing defect.
Jack Hall Plumbing & Heating's experienced techs flush and service tank type and tankless water heaters for our customers in Queensbury, Saratoga Springs, Glens Falls and across the North Country to keep them operating at peak performance. Contact us today at 1-518-792-7114 for your maintenance, repair, and new unit installation needs.